ANA Summer Seminar - Medallic Washington
June 16-19, 2019 - Colorado Springs, CO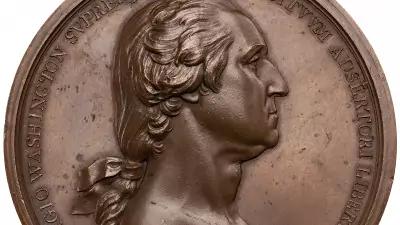 Medallic Washington: Images of Our First President in Numismatics
George Washington's image appears on virtually every category of post-colonial Americana, from coins, tokens, medals and patterns to commemoratives and even pioneer gold. This course will cover the spectrum of Washington issues from the past to the present, with special attention paid to the earliest coins and medals, special rarities, and fantasies, fakes and forgeries.
Instructors: Dr. David Menchell, medals expert; and Neil Musante, author, Medallic Washington, Volumes 1 and 2
Information about the ANA Summer Seminar, including how to register, can be found on the ANA website: www.money.org/summer-seminar [⇗].