ANA Summer Seminar - Indian Peace Medals
June 23-26, 2019 - Colorado Springs, CO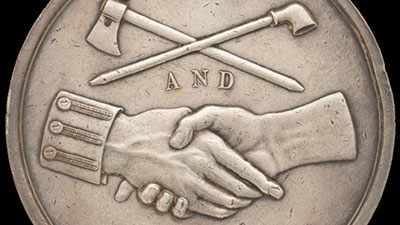 Indian Peace Medals
Learn about Indian Peace medals as numismatic objects, ethnographic artifacts, representations of a negotiated military treaty, and symbols of power and prestige for their original Native American owners. Using the Denver Museum of Nature and Science's Crane Collection, students will examine specimens of French, British, Canadian and American Peace medals, including a daylong visit to the Denver Museum. A final research project allows students to contribute to constructing a census of known examples.
Instructors: Dr. Steve Nash, senior curator of archaeology, Denver Museum of Nature and Science; and Dr. Lawrence J. Lee, curator emeritus
Information about the ANA Summer Seminar, including how to register, can be found on the ANA website: www.money.org/summer-seminar [⇗].