ANA Summer Seminar - Introduction to Medals & Medal Collecting
June 26-29, 2022 - Colorado Springs, CO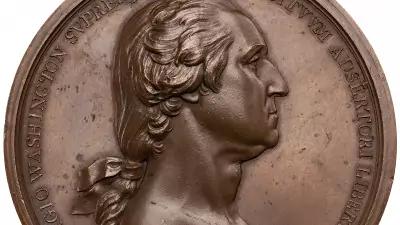 Introduction to Medals & Medal Collecting
This course will introduce students to a broad range of topics, from the early portrait medals of the Renaissance, through historical medals of the Baroque, medals of religious wars, the medallic history of French King Louis XIV, Britain's Queen Anne, French Emperor Napoleon I, U.S. Congressional medals, medals of the U.S. Mint, Art Nouveau and Art Deco medals, and art medals of the 20th century. Topics include the technology of cast and struck medals as it developed and the evolution of medal production and the role of engravers and sculptors. We will also discuss storing and preserving medals, as well as the grading process to determine value.
Instructors: David T. Alexander, founder of Medal Collectors of America, prolific author including the award winning book, American Art Medals, 1909-1995, Circle of Friends of the Medallion & Society of Medalists; and David Menchell, former president of the Medal Collectors of America, ANA district representative, exhibit judge, and award-winning exhibitor.
Information about the ANA Summer Seminar, including how to register, can be found on the ANA website: www.money.org/summer-seminar.