ANA Summer Seminar - The Medal in America
June 18-21, 2023 - Colorado Springs, CO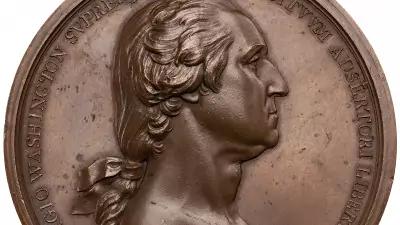 The Medal in America
Explore medals from the period of exploration of the New World to present day. The course encompasses everything from the first Betts medals through the Comitia Americana medals, medals of the U.S. Mint, Indian Peace medals, agricultural and society medals, school medals, life-saving medals, exposition medals, so-called dollars, Art Nouveau and Art Deco medals, and contemporary medals.
Instructors: David T. Alexander, founder of Medal Collectors of America, prolific author including the award winning book, American Art Medals, 1909-1995, Circle of Friends of the Medallion & Society of Medalists; and David Menchell, former president of the Medal Collectors of America, ANA district representative, exhibit judge, and award-winning exhibitor.
Information about the ANA Summer Seminar, including how to register, can be found on the ANA website: www.money.org/summer-seminar.